Alumni Testimonials
|Electronics & Telecommunication Engineering
Batch of 2008-09
Kishor Shelke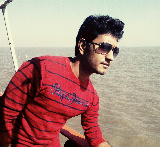 "Being the first batch of a SCOE, was itself very special experience. Getting that special attention from all the professors was the best thing, what I enjoyed across my engineering college journey. Not just teaching staff but also non teaching staff was super friendly which just added flavour of sweetness and fun. And the backing from the College Management made me stronger and stronger on my way ahead. Such positivity from each and every corner of SCOE made my engineering life a whole lot easier than what it is actually supposed to be."
"I was part of E&TC dept for those '4 very special years' and it was like a drive through vehicle which led me to achieve one of the biggest milestones of my life. I was always supported by my professors in all the aspects, be it studies or the extracurricular activities. Especially, Manjusha Madam, our HOD was the biggest supporter and guide in some of the tough times which we rarely had though. Overall, the feeling of passing out with good scores was definitely great but at the same time the feeling of end of college journey was equally painful."
"In the end I would like to say that I will definitely love to stay connected with SCOE in some or the other way, forever if possible........"
Kishor Shelke is a Service Assurance Manager in International Long Distance Business department in Reliance Communications Ltd.
Batch of 2013-14
Shahin Athavani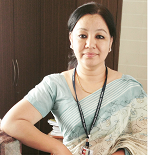 "When I decided to pursue Master's degree in Electronics and Telecommunication Engineering, I was skeptical of it. It was because I pursued my bachelor's degree a long time ago and the constant changes and developments made the decision difficult. But from administrators to the Principal, each and every person of SCOE has provided me with constant support and guidance. An Institution is not mere structure of bricks, but it is made up of people with big dreams and determination and dedication to achieve those. SCOE is one such institution and I am a proud alumni of it......"
Shahin Athavani is Assistant Professor in Abdul Razzak Kalsekar Polytechnic.
Ashwini Ukarde

"The best days of my student life was during SCOE. Though it has been a roller coaster ride for all of us but it was worth every single moment. SCOE has moulded me into an Individual that I am today and last but not least I had been in the most awesome department that is Electronics and Telecommunication Engineering department with best and most knowledgeable teachers. Thank you all for such a wonderful journey......"
Ashwini Ukarde is System Engineer in Infosys LTD.