Alumni Testimonials
| Automobile Engineering
Batch of 2014-15
Aakash Naik

"My experience here at SCOE has been very rewarding. The faculty and staff in the Automobile Engineering Department have been a blessing. They care so much about their students and push them to do their very best. The classes offered by the department are challenging at times but the knowledge that I have gained from those classes is immeasurable. I will truly miss the various people I have met here at SCOE when I leave......"
Aakash is currently working as Design Engineer in L&T, Powai-Mumbai.
Bimal Kumar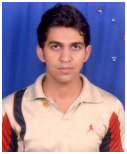 "The Automobile Engineering program prepared me well for my career as a Design Engineer. The course content was interesting, especially when I am using approximately 80 per cent of the material I learned on a daily basis at a work place equivalent to mid-term exams. There is no time for boring workdays as each day presents new design challenges. I am thankful for the material that I learned from the program and if I had the opportunity would have learned more......."
Bimal is currently working as Design Engineer in L&T, Powai-Mumbai.
Ashok Patil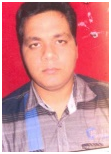 "The past four years at SCOE have been such an enlightening ride. Each day there were challenges which later condensed into a frenzy of experiences. You will learn here, and rise if you set your mind to it. My learning was beyond the textbooks I read, I learnt situations and people. By the time you are out, you are prepared for the world. As a student, the only thing we need to do now is to work on our skills under your umbrella of trust and make you all feel proud. Motivational training & Placement cell guided me to the right direction of my life and imparted a sense of confidence. And this quality landed me to my dream company......"
Ashok is currently working as Assistant Technical Manager in Mahindra Rise G3 Motors, Navi-Mumbai.